1 February 2017
Adelaide, South Australia
A new paradigm for interpreters working in the classroom is emerging in the United States.  This workshop will look at research into trends in interpreter education and theoretical frameworks underpinning best practices. We will discuss how what is taking place in the US applies to educational teams in South Australia.
Workshop Presentation & Handout
Click the buttons below to view resources from the presentation.
Workshop Resources
Workshop Resources
Each of the titles in the list below is a link.  When you click on the title, it will reveal a series of resources contained in that category.
Emerging Paradigm Resources
Auslan-Specific Resources
Resources related specifically to Auslan and interpreting in Australia will be posted in this section.  There are more resources under development.
 In Gratitude
                    
Thanks to the  ASLIA – SA branch and the Australian Association of Teachers of the Deaf (AATD – SA) for sponsoring this workshop.
Thanks to ASLIA-Victoria for their coordination in making it

possible, as well as the vicdeaf and their SLVP team that assisted with filming and editing of new Auslan resources.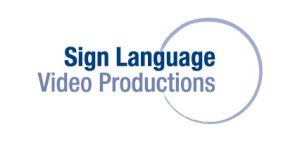 Contact Digiterp About Workshop