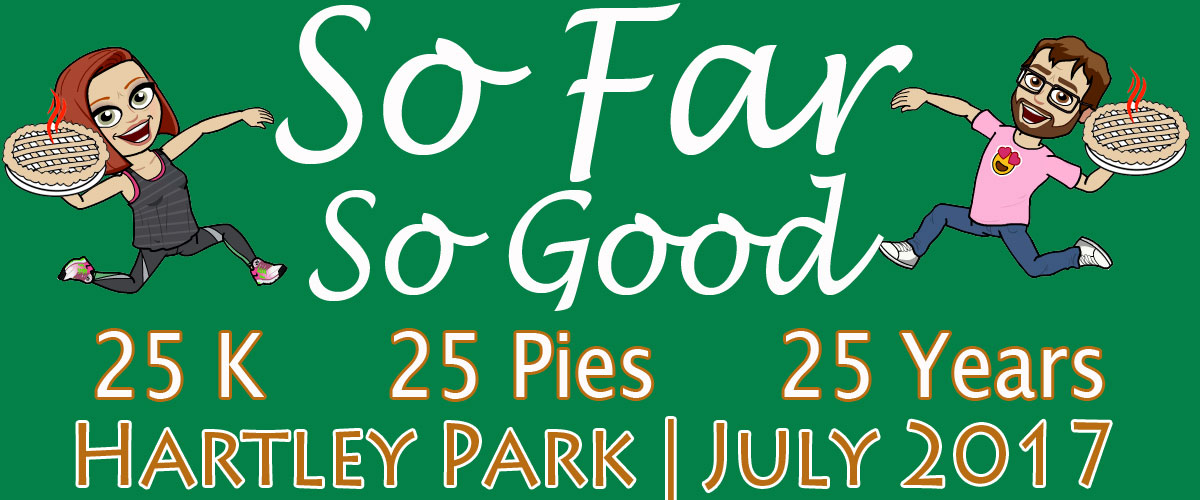 Help Us Celebrate
Join us for a fun and flexible running (walking) event.  Teams of 1, 2, or 3 are invited to participate in runs of 5K, 8K & 12K (or 25K total if you do the whole thing.)  Think of it as a mini-Ragnar with pie.   This is about movement, community, and fun.  Not a race, no timing system – just good people, good times and good food.
July 15, 2017
8:30 or 9:30 or 11:00 AM (You Pick)
The 8K starts at 8:30 am, but you can come any time and join in with running or walking as you see fit.  (There might even be some biking in Hartley Park for the non-running crowd.)
Trail runs through Hartley Park and Superior Hiking Trail/Duluth Traverse/Hawk Ridge.
The Run: What It's About
This event is about community and sharing the generosity we have experienced in our 25 years of married life – and promote some healthy activities while doing it. There will be three trail loops:  an 8K, a 12K and a 5K.  You can do all three of them on your own for a 25K – or team up with 1 or 2 other people as a relay.  Do it as a run, a walk, a race – whatever brings you joy.
Each of the loops will start and end at Concordia Lutheran Church, on the edge of Hartley Park.   So, if you're not running, you will have a chance to be part of the party.
In the spirit of generosity, any proceeds for the event will benefit KwePack and Family Freedom School.  (Read more about the cause below.)
The Run(s): How it Works
There will be 3 separate runs.  You can choose to do any or all of them.  (Remember, this is not an official race – just an excuse to enjoy some trails, pie and the company of wonderful human beings.)
8:30 AM:  An 8K loop through Hartley Park.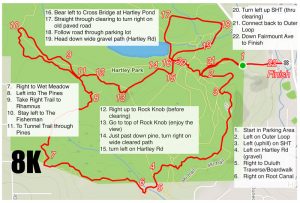 To see larger version of the map, please click on the image of the map. 
9:30 AM:  (Approximate)  12K loop on Superior Hiking Trail and Duluth Traverse to Hawk Ridge (and back)  There will be a water station set up on Vermillion road which you can access both out and back.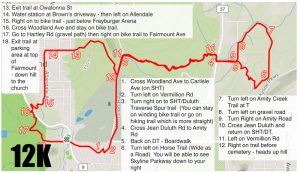 To see larger version of the map, please click on the image of the map. 
11:00 AM: (Approximate)  5K loop through Hartley Park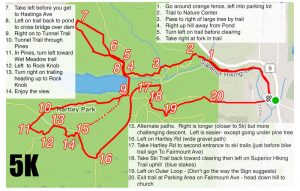 To see larger version of the map, please click on the image of the map. 
(The starting times for the 2nd  & 3rd Loops are all based on people wanting to start at that point.  If you (or your team) are running all of three of the loops, you are welcome to start whenever you are ready.
(Trail maps will be available on this site prior to the run as well as printed maps availabe on race day.  The course will also be flagged.)
The Cause
Kwe Pack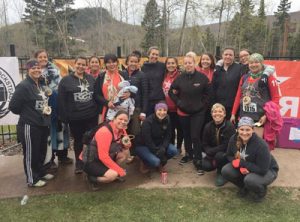 Kwe Pack is a collective of Anishinaabe women runners who have come together to support each other in running and creating more healthy life styles.  In the spring of 2017, a group of them completed the Superior 25 K running on the Superior Hiking Trail.
Miigwech for the ways that you have inspired so many people to get active and embrace the healthy lifestyles that come along with an appreciation of cultural traditions..
Family Freedom Center
F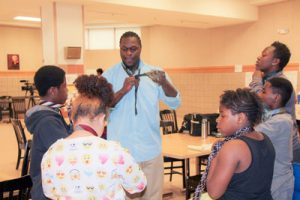 amily Freedom Center seeks to empower the Black community by reconstructing socio-cultural narratives and unapologetically embracing what it means to be Black, both historically and present day. Family Freedom School will do this by exploring alternative means of education and providing resources that bridge the gap between community and students. This bridge will engage members of the organization with love, respect, guidance, knowledge, and pride. Family Freedom School will foster positive change in various systemic landscapes that directly impact the Black community while being inclusive to the Duluth community at large.
Learn more about Family Freedom Center
Donate
If you can't attend, but want to contribute, you can send a donation by clicking the button below.
Costs & T-shirt Options
Cost for Run/Walk:  $25 per person  (Scholarships available)
Just Pie:  $5  If you just want to come participate in the food and community part, and not the exercise, you are still welcome.
Shirts:   $15 – Short sleeve                         $20 – Long sleeve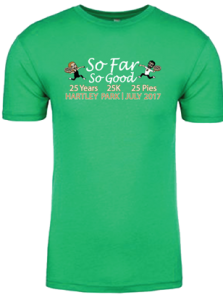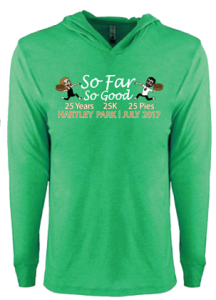 T-shirt is  a slim fit, tri-blend fabric.  Unisex Sizing:  S-XXL
Register
If you can't come but still want to contribute to the cause, you can donate.  (Donations will be divided between KwePack and Family Freedom Center.)
Ready to Run
Have enough information?  Go ahead and register.