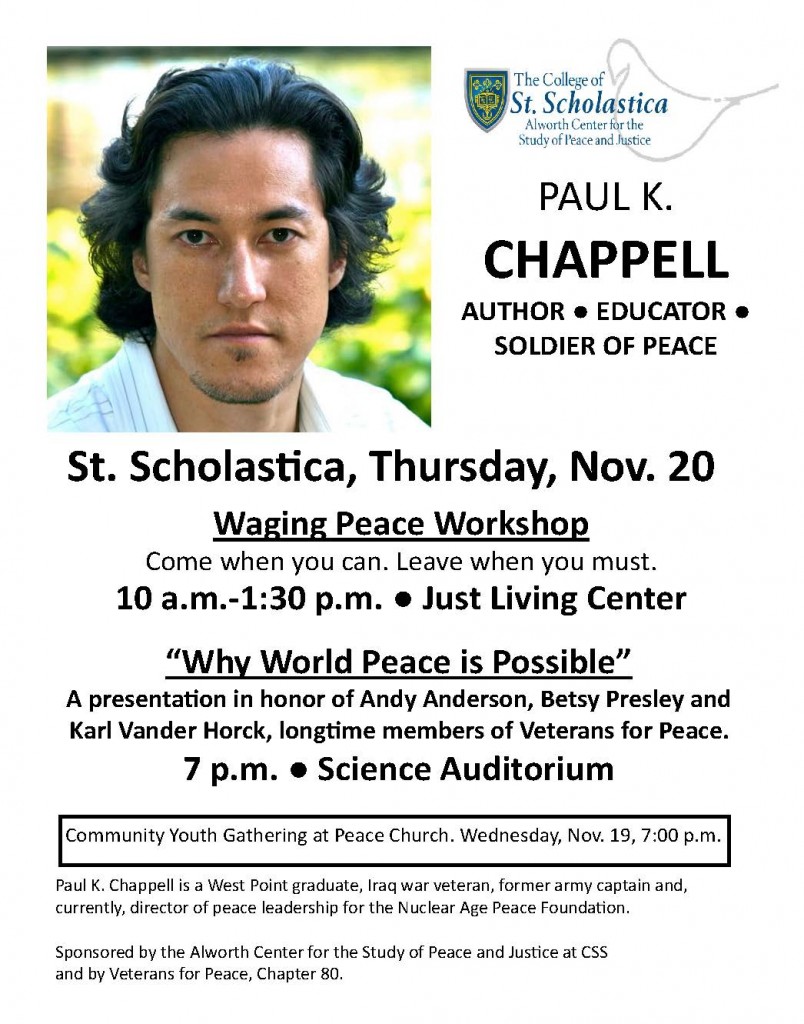 PAUL K. CHAPPELL
AUTHOR ? EDUCATOR ? SOLDIER OF PEACE
St. Scholastica, Thursday, Nov. 20
Waging Peace Workshop
Come when you can. Leave when you must.
10 a.m.-1:30 p.m. ? Just Living Center
" Why World Peace is  Possible"
A presentation in honor of Andy Anderson, Betsy Presley and Karl Vander Horck, longtime members of Veterans for Peace.
7 p.m. ? Science Auditorium
---
Community Youth Gathering at Peace Church. Wednesday, Nov. 19, 7:00 p.m.
Paul K. Chappell is a West Point graduate, Iraq war veteran, former army captain and, currently, director of peace leadership for the Nuclear Age Peace Foundation.
Sponsored by the Alworth Center for the Study of Peace and Justice at CSS and by Veterans for Peace, Chapter 80.