Community Events in November 2016
In challenging times like this, I find the need to be together with others struggling for justice.  I personally have heard reports of racial slurs, islamaphobic actions, fear and intimidation here in Duluth.  I want to be a part of those who stand up and say, "Not in our town.  Not in our nation."  Since I send these events out, I am also sending out a link to a poem I wrote on the morning of the election – that has put into words some of what I am feeling.  Know that I am glad that all of you are part of those I call neighbor.
November 13, 2016 – 5 pm – Trepanier Hall
Learn more about treaty relations, politics, ethics and ecological imperatives – in light of what is happening at Standing Rock but also applicable more broadly.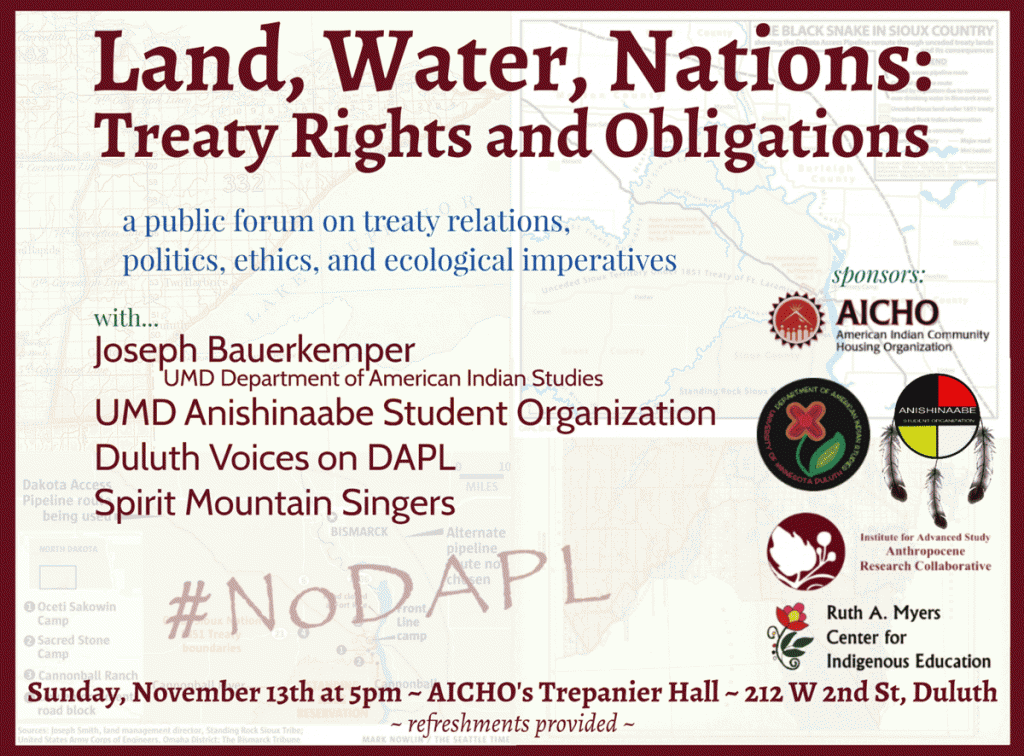 November 17, 2016 – Dr. Mahmoud El-Kati
11:30 am "The Myth of Race & Building Resilience" with Dr. Mahmoud El-Kati  at University of Wisconsin – Superior in Main 232   (ASL interpretation will be provided.)
6:30 pm  "Where are we now?  American & White Supremacy"  – CHUM Delegate Assembly – First Lutheran Church – 1100 East Superior Street.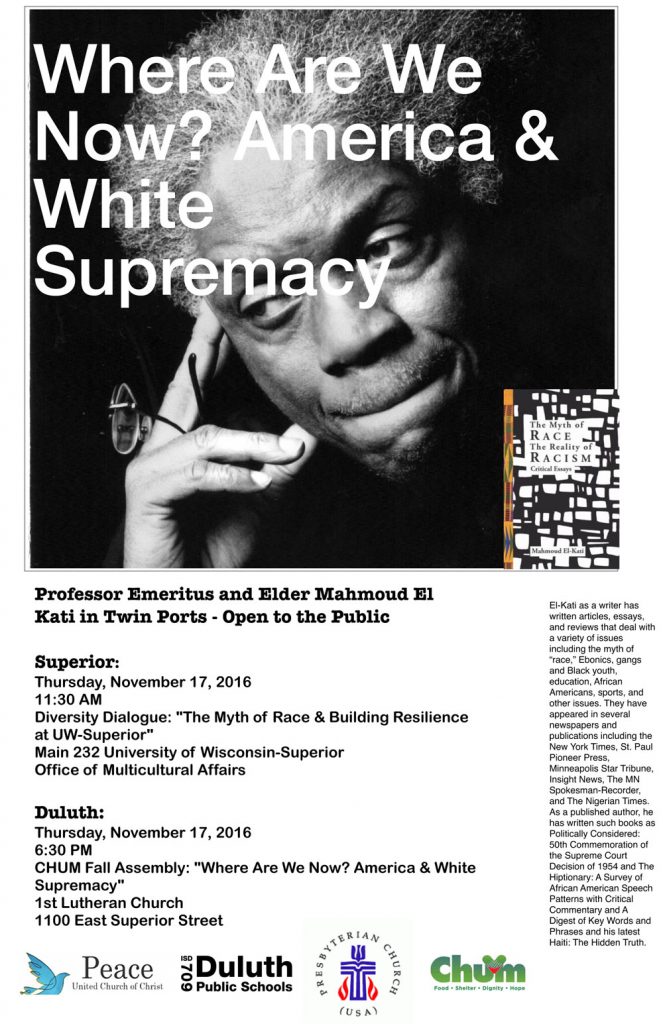 November 17 – Native Style Poetry Slam
UWS Yellowjacket Union – 5-7 pm with Linda Grover