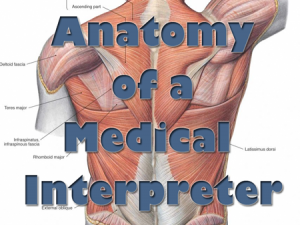 Interpreting in healthcare settings requires specialized knowledge to successful support both providers and patients. This workshop will introduce participants to a range of resources created by the CATIE Center at St. Catherine University as part of the National Consortium of Interpreter Education Centers (NCIEC). We will look at the Domains and Competencies identified by the CATIE Center and then experience some of the online resources available through the NCIEC.
This includes a wide variety of video resources, independent study, and online workshops. Come prepared to learn about resources for further professional development as well as learning and practicing strategies for working with the materials in more effective ways.
A successful participant in this workshop will be able to:
Identify at least 5 competencies of interpreters in healthcare settings
Describe the three step process based on Vygotsky's educational theories.
Create ASL explanations of descriptions of human anatomy/physiology and medical procedures and conditions.
List at least 5 resources for continued professional development.
Produce rehearsed interpretations for appointments in clinical settings.
"Anatomy of Medical Interpreter" Resources